The following are some of the guides available at Ken's Anglers for guided trips. We also have part time guides available who are not listed here.
For more information about our guides and guided trips, please give us at (303) 501-5247, or e-mail us at: ken@kens-anglers.com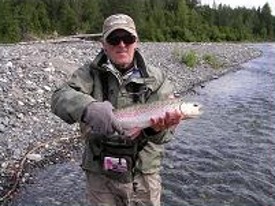 I am a self-taught fly fisherman who grew up under the bright lights of the big city, Chicago. Now living in Colorado the last twenty plus years fly fishing has been more to me than just a weekend hobby. The sport has become the staple that most my life revolves around, now that I'm retired. I have for the past several years been a fly fishing owner/guide (Utah and Colorado) for private clients and teaching classes. Fly fishing for wild trout in Colorado's rivers, streams and creeks is what I enjoy the most. I like being able to get away from the hustle and bustle of the city for a day to explore the breathtaking river scenery. The grace of fly fishing is something that I have always loved. The simple fact that you have a chance of hooking into a trophy trout is just icing on the cake to enjoying the wilderness and meeting new clients.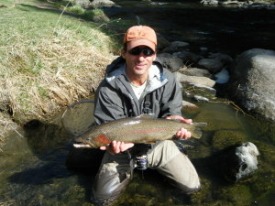 I was born in Chile, South America where the beautiful and pristine rivers, lakes, and ocean created a lasting impression while fly-fishing for rainbow trout, salmon, sea run brown trout, corvina, and many other hard fighting species of fish. Raised primarily in the mid-west United States, I learned numerous techniques to catch large & small mouth bass, crappie, walleye, northern pike, muskie, catfish, carp, etc…. While living in New Mexico I directed a collegiate Outdoor Education Program and developed a fly-fishing curriculum while professionally guiding for 3 separate fly-fishing businesses focusing on such rivers and streams as the legendary San Juan, Rio Grande, Chama, Cimarron, Culebra, Santa Barbara, Pecos, Jemez, & Rio de Los Pinos. Now residing in Colorado, I continue my passion for fly-fishing and love exploring local Colorado waters such as the South Platte, Arkansas, Blue, Colorado, Gunnison, Roaring Fork, Frying Pan, North Platte, plus numerous pristine high elevation mountain lakes. Besides fishing freshwater, I also enjoy my off-season vacation time fishing for such saltwater species as bonefish, redfish, jacks, tarpon, shark, barracuda, permit, and whatever else happens to swim by and bite my fly. Too little time, so much water to explore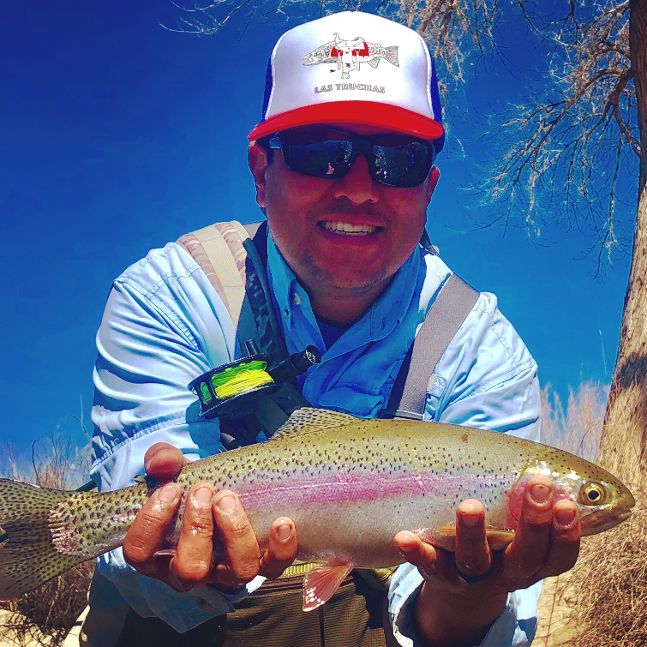 I moved to Colorado in 2002. On a warm August day in 2003, I backpacked and camped at Lake Verna in Rocky National Park with my friend Seth. Seth grew up fly fishing with his dad in Montana. After we set up camp, Seth began to wrangle in high alpine lake brook trout on a fly rod. I asked if I could give fishing a try and caught my first fish on a fly rod. Down the rabbit hole I went. When we returned to Denver, I immediately went to Gart Sports and bought my first fly rod. After a few years of extensive reading and much trial and error, I began to feel confident on the South Platte drainage. Deckers and Cheesman Canyon can be very humbling stretches of water. After about a decade of fly fishing, I decided to give guiding a try. I found that putting clients on fish was just as much fun as catching them myself. I have guided on Denver's front range waters the past few years.The thrill and excitement of catching trout on a fly rod remains as exciting as it was on that first day at Lake Verna.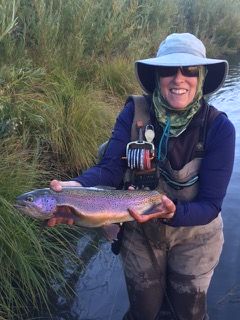 Celia is passionate about fly fishing and likes sharing her love of the sport with others. She travels and camps all around the state fly fishing and ties her own flies.